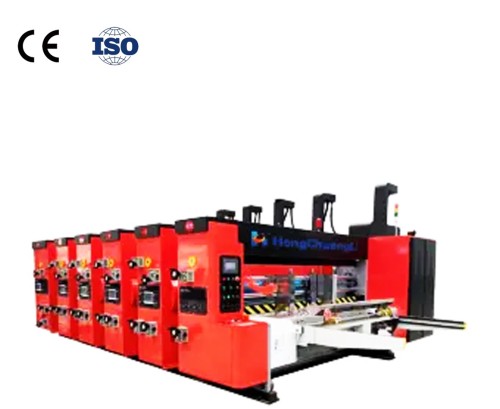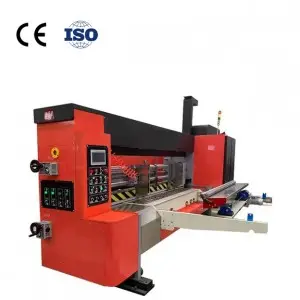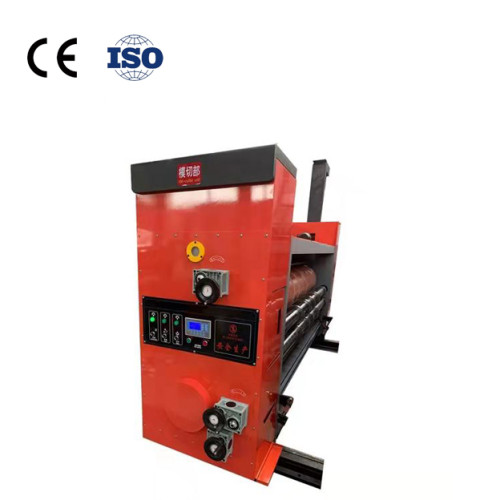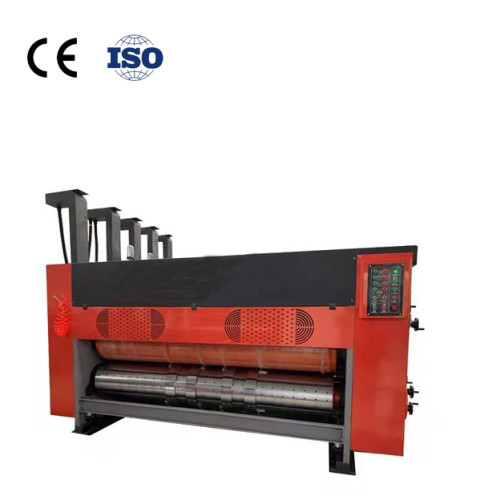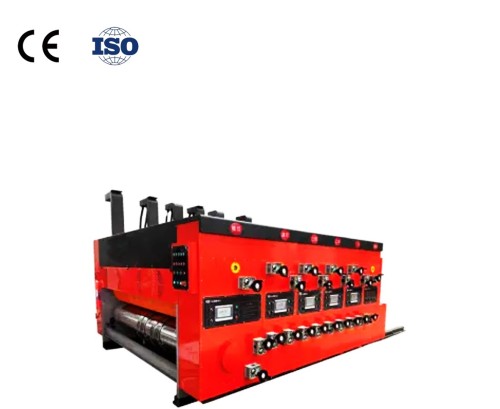 Hengchuangli automatic carton making machine, corrugated pizza carton printing slotting machine, die cutting machine, model 1224 is suitable for carton printing and forming machine
Item specifics
color

red
Maximum machine speed

180-200 / piece
Maximum feed size

1250*2700(mm)
Maximum printing area

1200*2400(mm)
Minimum feed size

350*680(mm)
Maximum grooving depth

300(mm)
Die cutting precision

≤±1.5 (mm)
Tinted precision

≤±0.4(Four color)(mm)
Standard plate thickness

7.2(Contains the version of the lining)(mm)
Effective feed thickness

2.5-12(10Die cutting)(mm)
Minimum slot spacing

Is 160 * 160 * 160 * 160(mm)
Minimum slot spacing

The knife 300 * 60 * 300 * 60(mm)
Description
Automatic carton making machine
(1)Shandong Komori wheeled paper feeding structure, high speed, smooth and accurate paper feeding(2) High-strength air suction fan, air suction auxiliary paper feeding, wind suction force can be manually adjusted, the fan is 7.5KW, or according to the different bending conditions of the cardboard, the air volume can be adjusted, the general bending uneven cardboard smoothly through, to ensure smooth paper supply.(3) Alternate sheet feeding device. (Continuous and spaced feeding is optional)(4) The positioning datum of feeding mechanism is scientific and reasonable, with high precision.(5) Supply paper electronic counter, set and display the production quantity.(6) The front plate lifting turbine box adjustment, instrument handle display scale, accurate position, convenient adjustment.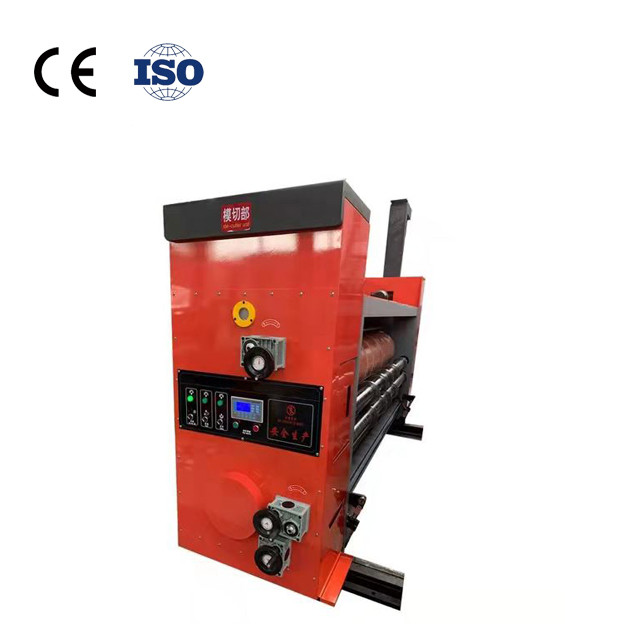 witch is set for each color group



■ The mesh cap feeding section works with the lifting, and the gap between the printing plate is electrically adjusted when inking; Printing plate with the paper suction bellows pressure frequency control, the well can be adjusted separately the air volume setting.■ Adopts new technology to ensure field printing and compatible with high dot printing above 60 lines.■ Optional sealing cavity double scraper uniform inking mechanism, using the whole 19 type uniform inking anti-seepage device, to avoid ink spilt during work; The special Angle of the blade is evenly twisted to transfer ink, which can easily realize 100-line dot printing, and prolong the service life of the blade and the reticulated paper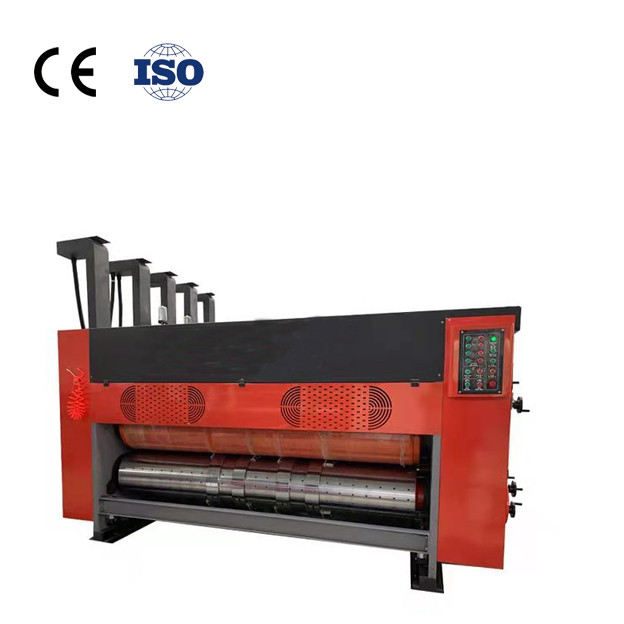 Die cutting function



(1) the diameter of 530 mm (including edition) Ø. High quality steel (2) The surface of the steel tube is ground and hard branded. (3) Balance correction,stable operation.
(4) Printing plate roller adopts plate

hanging device

, foot switch control positive and negative rotation, loading and unloading printing plate fast and convenient. (5) Fixed scroll plate shaft. (6) Full version hanging glue slot, applicable for 10mm*3mm hanging plate. (7) Loading and unloading printing plate, foot switch electric control forward turning. (8) Roller wall thickness 16mm
Die-cutting roller(upper) (1) 530mm, surface grinding, hard burning plating, smooth movement. (2) Speed limit compensation device is installed. (3) The rubber cushion roller moves 40mm horizontally to extend the service life of the rubber cushion. (4) Automatic repair device can improve the utilization rate of rubber mat for 3-4 times.
(1) Surface grinding, hard burning plating, (2) The lower roller is equipped with a

plate-free slotting device

. The template is not used in the standard slotting box to reduce the use cost. Four slotting knives are used to synchronously adjust the height of the box. (3)Equipped with

roller lifting device

, when there is no paperboard, the die roller will automatically drop to reduce the wear of rubber cushion roller.
odel

1250mm

1450mm

1650mm

The machine width

2000/2600/2800/3000mm

2000/2600/2800/3000mm

2000/2600/2800/3200mm

Design speed

180piece/min

150piece/min

140piece/min

Economic speed

150piece/min

120piece/min

120piece/min

Maximum feed size

1700/2300/2600/2700mm

1700/2300/2600/2700mm

1700/2300/2500/2900mm

Minimum feed size

300×500mm

350×500mm

500×650mm

paper thickness

0-12mm

Tinted precision

three color±0.5mm

Maximum printing area

1600/2200/2500/2600mm

1600/2200/2400/2600mm

1600/2200/2400/2800mm

The standard version of thickness

7.2mm
---