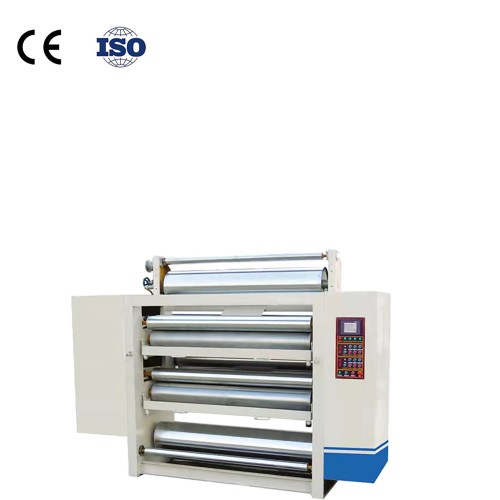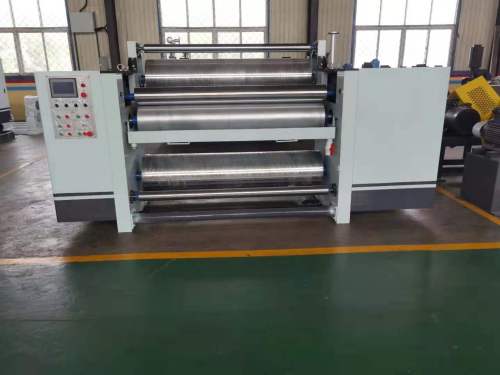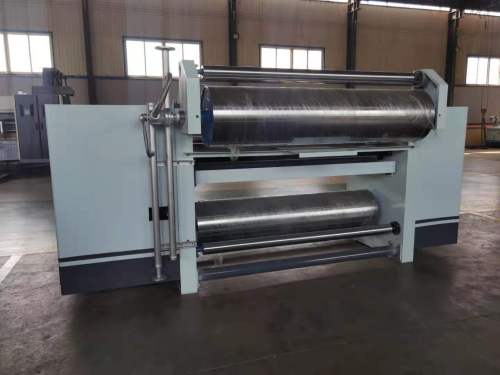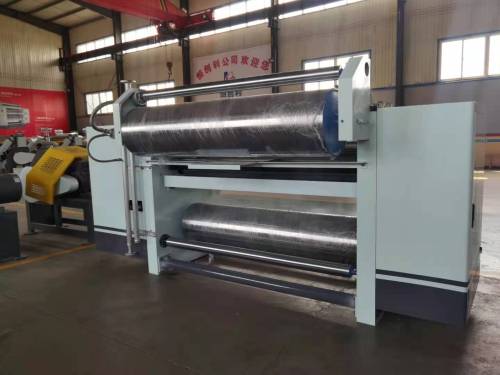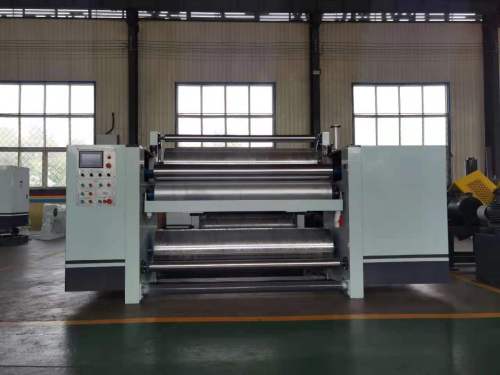 Double-Ply Gluing Machine for 5-Layer Corrugated Cardboard Production Line
Item specifics
Steam pressure

0.8-1.2 Mpa
Design speed

200m/min
Diameter of sizing roller

268mm
certification

ISO 9001:2000, CE
The machine model

Can be customized according to your cardboard
Description
Chinese box glue machine for corrugated cardboard Detailed introduction and structural features
After the surface of cots is adjusted and tempered, the inner hole is processed, the dynamic balance surface is polished and there are 32 lines of concave net pattern, the glue is uniform and the amount of glue consumption is less.The rotation of the cots is controlled by the variable frequency motor and frequency conversion, and the frequency control ensures that the linear speed of the cots is synchronized with the two sides, and it can operate independently.Coating electric adjustment glue amount of digital display. Automatic circulation of glue, can effectively control the amount of glue, avoid glue precipitation, ensure good glue and save glue.All roller surfaces are ground after hard chromium plating.The speed signal of double-sided machine is measured to realize synchronous operation with it. The rubber coating machine is displayed with man-machine interface, which can be used for data setting and easy to operate.Electrical design, construction production process, follow the nat ional standards, low failure rate, easy maintenance.
Carton gluing machine for 3/5 layer corrugated board factory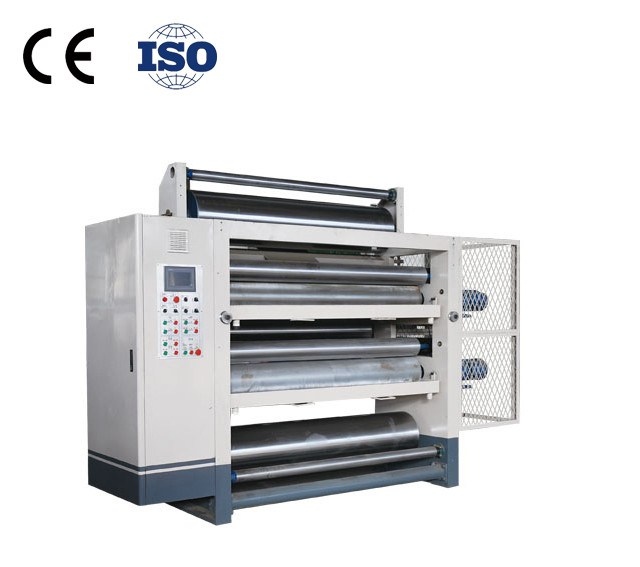 Use and Function :
1.Each of the glue rolls are controlled by separated transducer motor to ensure all rolls running with same pacea and singlely.
2.Because each roll is controled by separated transducer,while the glue roller is renewed ,it can also ensure the rolls run with same speed by transducer adjustment .
3.Controlling quantity of pasting glue:
A:Manual controlling:
Press the button that controls motor to adjust the clearance to ensure pasye enough glue.
B:Auto-controlling:
The order and PLC auto-controls according to change of speed.Digital encoder adjusts the clearance between the glue roller and the adjustment both convenient and direct.This micro-adjustment ensures that the glue is pasts to the corrugated paper very enenly which keeps astable quality of the paperboard.
4.The glue machine is equipped with automatic recycle system which helps control the quantity of pastes and avoids chemical precipition.
5.If the machine stops,the interfic raise automatically and the glue roller will revovle automarically.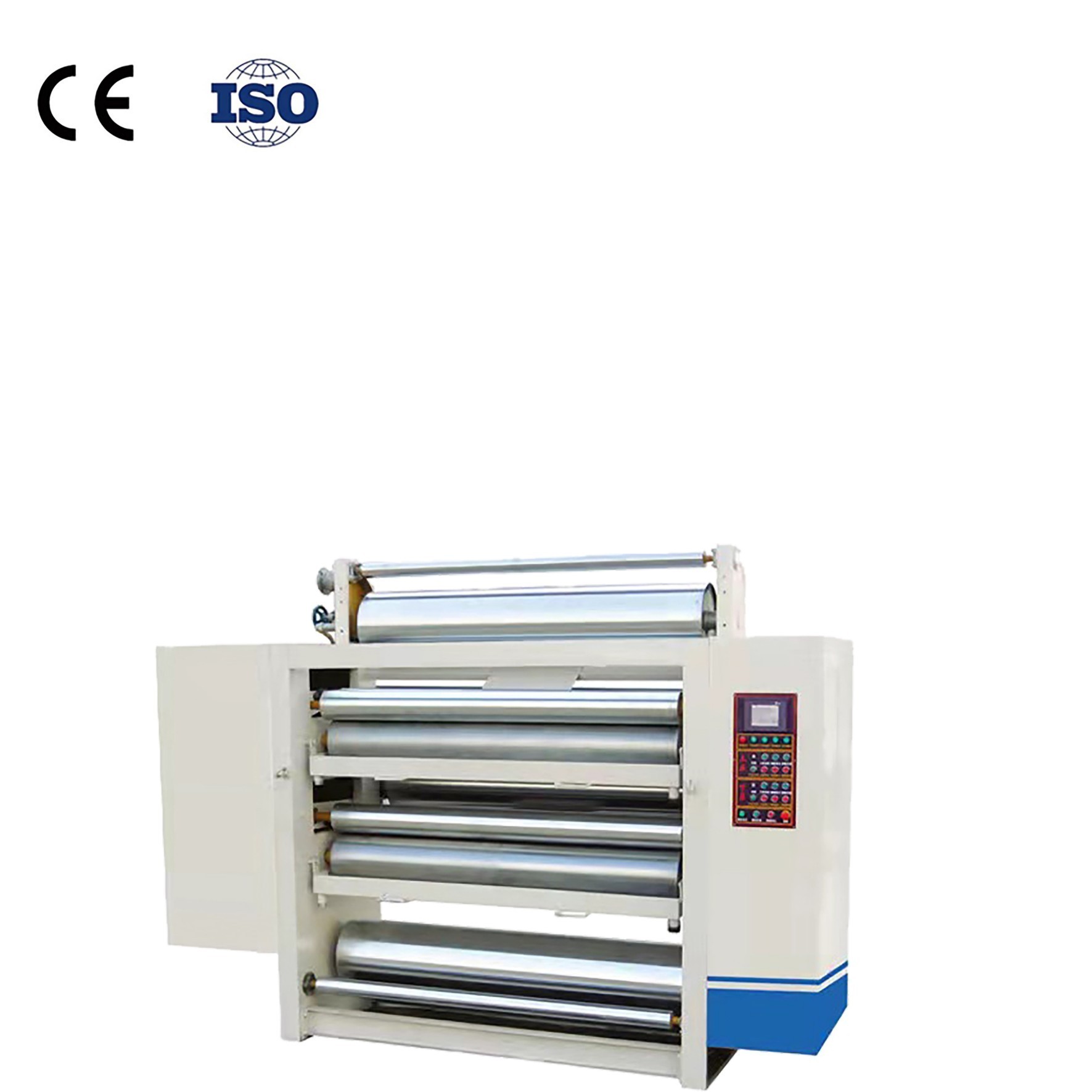 | | |
| --- | --- |
| Steam pressure: | 0.8—1.2Mpa |
| Preheat cylinder temperature range: | 150—200℃ |
| Glue roller diameter: | ø269mm |
| Doctor roller diameter: | ø142mm |
| Over the paper roll diameter: | ø110mm |
| Glue roller initiative frequency motor: | 3KW |
| Sizing Reducer: | 250W |
| Pressure roller clearance adjustment motor: | 250W |
| Glue pump motor: | 2.2KW |
| Pressure method: | Optional pressure roller or elastic touch rod |
| Gas supply system: | 0.4—0.6Mpa |